Post by Jack-of-all-biers on May 30, 2018 21:03:35 GMT 10
This is a spin off thread from the
Kegland pH meter thread
and has been commenced to keep that one on topic.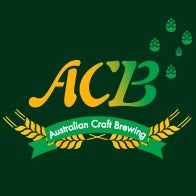 Two things really stand out to me on their site about this pH meter.
Firstly the accuracy rating is absent. They have a 0.01 resolution in their
manual
and talk about that meaning it is more accurate in their video. That statement is not true.  0.01
resolution
doesn't mean 0.01
accuracy
and I think they are being misleading (even Kee say's 'I guess' just after saying this on the video). The meter at that price point is more likely to be accurate to 0.1 (barely adequate for mashing).  If it were accurate to 0.05 (good enough for brewing) I'd be surprised, but it won't be 0.02 accurate or less (ideal for brewing) because they would advertise it as such. I would guess it has accuracy of 0.1, because it looks remarkably similar and has all the same stats, bar two (accuracy 0.1 and operating temperatures 0-50C), as this
pH meter on e-bay
 (similar price).  So why doesn't Kegland tell the customer their meter's accuracy?  Is theirs less accurate than 0.1?  Probably not, but if it were it would be as useful for brewing as test strips are and they are much cheaper.
The second is that I'm not sure Kegland really understand (or care) that the ATC is not explained as it should be. What ATC does is it adjusts the difference that temperature has on the electrode (but ONLY within the calibration range of temps being 0-50C for their model).   ATC does NOT compensate for difference in the pH of the wort sample/mash due to it being at higher/lower temperatures than room temp (25C).  This would have to be manually calculated, based on known differences in pH of a wort sample at different temperatures.  This is tricky, as explained further on.
What Kegland do say in the 
description
 under the ATC section is,
"Lets face it, you are not going to wait for your wort sample to cool down to 20C are you."
   Under Replaceable Electrode they tell the customer
"Home brewing puts a lot of stress on the electrodes. Especially if you are testing hot wort directly from your mash tun. if you know anyting about PH meters you will know that the electrodes are not difficult to damage in a brewing environment and they have a tendency to fail over time."
  What is said on their video is 
"a lot of guys brewing, obviously are going to be measuring hot wort in particular, or they don't have the patience to let it cool down to room temperature and if you don't have ATC you are gonna get a poor accuracy reading and that's gonna be a bit of a problem for you."
  These statements seem to be normalising the use of the meter in hot wort or in the mash tun.  Obviously you will, it's normal, everyone does it, who has the patience to wait, ATC will correct it for you, so don't worry, just buy another electrode from us.
I do agree that poor accuracy readings are going to be a problem, but not in the way they imply it.  They confuse ATC readings with accurate pH values that have meaning for the brewer (values at room temperature).  Nowhere do they express that it isn't advisable to measure hot wort, due to damage it will cause the electrode either.
Mash pH has been reported to be anywhere between 0.2-0.35 lower at 65C and 0.35-0.45 lower at 75C.  So if one did use the pH meter to measure at typical mash temps, not only will the actual mash pH be somewhere between 0.2-0.45 lower, but that reading would be out of the ATC's range (max 50C) and couldn't be relied on to be back calculated (even if you knew by how much for your particular wort).  Now that is
poor accuracy
and I find it a bit careless from the stated maker/designer and retailer of a product, to be passively encouraging habits in brewers that cost them money and may lead to poorer brewing results.  I would think it would be in their best interests to be actively advising against such use in their description and manual, so the customer gets optimal accuracy.
So what about taking readings within the ATC range?  According to one anecdotal source (that's all I could find), at mash temps of 48-55C the actual pH is 0.15 lower than room temp pH. So if one was taking a pH reading at 45C or 40C, by how much would one compensate for the temperature of the solution? Is it 0.1 lower or 0.05 lower?  The answer is no one seems to know, as it would be variable from mash to mash and there isn't much published full stop, let alone in the sub-65C temp range.
So what am I getting uptight about?  Isn't -0.15 pH potential difference at 50C fine if one aims for a mash pH of 5.4. Just aim for a 50C pH of 5.25 instead.  Sure, but add in the accuracy variance of the meter (oh hang on, they haven't given that have they! but lets guess it's +/-0.1), calculate the differences the variance could potentially make to the -0.15 potential at 50C and convert it back to a pH at 25C.  Accuracy isn't even a word with meaning after that.  Sounds like
poor accuracy
to me.  May as well use pH strips and save $42.
What is regarded as the only "safely accurate" way is getting a sample to within a few degrees of room temp (ie calibration temp of 25C). So probably +/-5C or 20-30C would give a reasonable accuracy of the pH reading you obtain (+/-5C is my own guesstimate of 'a few degrees' based on commonsense of what is reasonable accuracy).  This goes for any pH meter, but especially one with a +/-0.1 accuracy variance.
AJ deLange
;
"Even if your meter is equipped with properly functioning ATC you need to allow for actual mash temperature if it is more than a few degrees above room temperature. All pH measurements in brewing are referred to room temperature."
Kai Troster
; 
"many brewers think that ATC means that you can test the mash pH at any temp within the pH meter's temperature range. While this is true you still need to know the temperature dependent pH shift in order to correct the pH temp to the standard temperature at which the optimal pH targets were published. Briggs and DeClerck cite a pH shift of -0.35 between a room temps and a mash temp sample while my own experiments showed only -0.18. There doesn't seem to be much data about this shift out there and the majority of the pH values that are given for brewing are room temp pH measurements. Just because a meter has ATC it is not more accurate, especially if the sample's temperature to pH function is unknown."
References;
ATC science link

Braukaiser - about pH targets and temperature
 
Homebrewersassociation forum - discussion Troster/Brungard/Strong et al
  
HBT forum - A J deLange on pH meters
Braukaiser - pH meter buying guide
BYO - mash pH
  
Yes glad you can see what I mean. It did seem a bit strange, even on a gut instinct level, as my understanding on these things is functional at best.
Also appreciate your detail reply JOAB too!
So...for those that have a pH meter what's your standard practice. Test with a sample of the mash wort cooled down? But to what temp? If to the preferred temp of the meter, then I guess you put the sample in the freezer, like some said early (that's still got to take 10, maybe 15 minutes)? How many times would you check during the mash? Do people also use the pH meter to check the pH when their doing their boil?
Is it standard practice to keep the meter in the fridge in it's solution? Is the solution harsh on your skin? What do others use?
Chris
chris79
I have a
Horiba L'Aqua Twin pH-22
. It is somewhat different from most pH meters in that you don't store it in a solution, but if it has been left for some time the electrode needs to soak in a few drops of pH 7 solution (supplied with the unit). It's other difference is it only needs 0.1ml samples, which are very easy to cool down.
The L'Aqua Twin pH-22 is a middle of the road and I am happy with it nearly two years on. I store it with the batteries removed and put a few drops of pH solution on the electrode a day or so before brew day. On brew day, I calibrate it with pH 4 and 7 solutions.
The hot samples (usually 1-2mls are drawn with a tite pipette and I droplet them onto a large clean stainless steel serving spoon from the kitchen that is room temp. That action cools the small samples almost instantly.
I then pour from the spoon direct into the pH meter and measurement is easy.
The meter is then rinsed thoroughly with tap water and a tissue is used to GENTLY dab the remaining moisture away from the electrode (the tissue really just touches it and I allow it to draw up the water).
I test;
The untreated water I'm using (mains/rainwater)- every time
water post salt additions - rarely
Mash after 10-20 mins - every time
Mash after 70-90 mins -only a few times to see the difference)
Sparge water (aiming for 5.4) - every time
First runnings - every time
Last runnings - every time
Pre-boil - every time
Post-boil - every time
Beer - only twice so far (I got pH 3.9 & 4.1)